Turnkey Office Provisioning System

The only end-to-end turnkey real estate

office program available today in the United States.

If you're looking for single-source set-up, operation,

management and maintenance of a real estate office,

you've come to the right place. In fact, you've come to the only place.

And, only Compass provides it.

We begin with site selection for your office space...

Contract for leasehold improvements

Design the communications system

Handle your signage for the office

Stock the office supplies

Recruit and train new personnel

Monitor licensing compliance issues

We do the accounting, we pay your bills, and oh, we send you your check, too!

Each turnkey office is guided by the owner's personal plan.

Are you in it for the long haul?

Or do you plan to sell in three years?

Do you envision passing the business on to your children?

We design your business based upon your goals and help you plan what most realty company owners forget to plan: An exit strategy.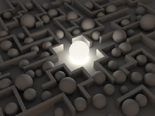 Copyright © 2012 Compass Realty Systems, LLC  All Rights Reserved.

No portion of this website or downloadable files may be reproduced without written permission.